Bunnatine Hayes Greenhouse
See just this Post & Comments / 0 Comments so far / Post a Comment / &nbsp&nbspHome

Up, Down, Thread Ahead: Leaders of the free world.

Thursday, September 7, 2006
from the Battle Creek Enquirer in March this year: (Archive)
24/03/06, Stephanie Antonian Rutherford, Whistleblower to be honored with community heroes,
19/03/06, Stephanie Antonian Rutherford, Whistleblower to tell story in B.C..

Friday, January 20, 2006

Scoop: What Fate Awaits NSA Spying Whistleblower

Wednesday, October 19, 2005



Bookends: General Joe Ballard, Lt. Gen. Carl A. Strock.

WP Oct 19 - A Web of Truth, (Archive).

Friday, October 14

Here is a woman who has raised three children, a woman of faith and principle and character and obvious strength, and she is taking on the daddy-warbucks profiteers, and she deserves our admiration and respect. And man! - Look at those eyes flash! - I'd say daddy warbucks better look out!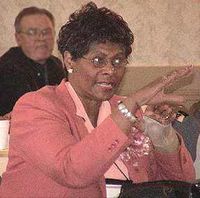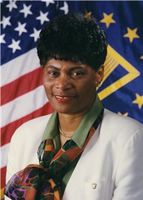 The San Francisco Chronicle - Lawmakers Ask Pentagon to Probe Firing
HalliburtonWatch - Army demotes senior official who exposed Halliburton cronyism
Free Political Encyclopedia - Bunnatine Greenhouse - Halliburton/KBR Controversy

The Seattle Times - Unafraid to blow the whistle
Outside The Beltway - Bunnatine Greenhouse, Halliburton Critic, Demoted
Senate Democratic Policy Committee Hearing - Bunnatine Greenhouse Testimony
Press Release Newswire - Haliburton FBI Investigation
Vanity Fair - The Spoils of War - Halliburton
Political Gateway - Army official who questioned Halliburton deal reported demoted
Pentagon Office of Small and Disadvantaged Business Utilization - Bio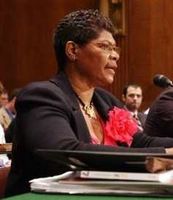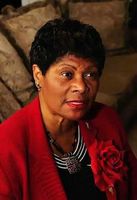 Down.