Stones & Beatles, Saints & Sinners
See just this Post & Comments / 2 Comments so far / Post a Comment / &nbsp&nbspHome

Next, Back, Thread Ahead: Charles Menezes, remember him?, Thread Back: None.

Sunday, February 12, 2006

Miami Herald: Jet jumper, off life support, dies at 29 ... and that was the end of Troy Anthony Rigby ... They are doing an autopsy, earlier reports had the Sherrif saying that there was no need of an investigation. I believe that he is not the only one to suffer serious effects apparently from Taser weapons.

Friday, February 3, 2006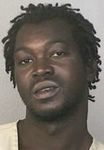 They used the Tasers this time and the guy lived;
Contra Costa Times: Plane passenger runs wild on jet
But Tasers are not all good, and Troy "was not a model prisoner";
Sun Sentinel: From plane to life support in three mysterious days

Thursday, February 1, 2006



Father, Matozinho Otoni da Silva; Cousin, Vivian Figueiredo; Cousin, Patricia Da Silva Armani; Cousins, Patricia, Alex Pereira, and Vivian; Mother & Father.

Thursday, January 19, 2006

BBC: Menezes report handed in to CPS.
Sanford Herald: Alpizar did not deserve to die.
Daytona Beach News: Society sinks second chances.
Inside Costa Rica: US Ambassador Reaffirms Costa Rican Had A Bomb.

Friday, December 23, 2005

Local 10 Dec 13 - Body Of Man Shot At MIA Returned To Costa Rica. I guess I would not want to be buried on American soil either, if it were me.

Newsweek Dec 19 - 'Anxious to Get Home'

Sunday, December 11, 2005


Uh oh, lookout! Somebody in America is starting to actually think about what happened to Rigoberto Alpizar - could be trouble! The Salon article is a bit annoying, you have to watch an ad to get to it, but it is worth the effort. They are not coming right out and saying, what seems likely to me, that Alpizar never said anything about a bomb, that his death was official stupidity, or that the official reaction is quite equivalent to Sir Ian Hill in the Menezes case - viz, lie about it, cover your ass, and hope it goes away in a cloud of bourgeois tut-tuts. Give it a few more days, I think it will get there. Check out the article: Salon: The war on terror: Miami.

Another interesting sidelight - the article in Wikipedia on the subject is under attack: Wikipedia: Rigoberto_Alpizar.

The Salon article and entries on Alpizar and Menezes are included in full as comments.

Friday, December 9, 2005


Today I was reading about Rigoberto Alpizar, the man who was shot in a Miami airport by federal marshals on Wednesday afternoon. From the very first reports I was suspicious, there was a whiff of dung, my antennae went out. There were two overlapping stories, one about a distraught man running from an airplane with his wife chasing him, and one about a potential bomber, and they didn't add up, didn't wash. I found a good summary at Wikipedia and sure enough, the official version of events is unravelling. And there at the end of the Wikipedia piece was a reference to Jean Charles de Menezes. I had forgotten about him, and what I did remember turned out to be tainted with official lies.

I also remembered that at the time of Menezes' killing people were saying, sagely and with conviction, nodding their hoary heads, 'well you know, that`s the price you have to pay when there are terrorists about'. But that was when we thought he had fled from the cops as they tried to question him - it turned out to have happened very differently. Menezes was brutally murdered, and Alpizar was very possibly murdered as well.


This evening on the way home I was crossing the street at a light and a Houston police cruiser almost didn't stop for me. He was on a red, and this was strange because in Houston they are very particular about street etiquette. There are 200 dollar fines for jaywalking and they are actually handed out. He did stop, and I crossed, but then I noticed another cruiser behind him and they both immediately turned and sped off up the street. No sirens, no flashing cherries. I watched, but they did so stop and wait at the next red light. Who knows what they were up to?


I began to think about the kinds of people who choose to become police and soldiers and the like. It is hard to walk quickly in downtown Houston even when it is cold because it seems that you get stopped at every intersection and are half-afraid to cross against the light. People in the South are not bothered by it, they walk slowly anyway, but it is a constant irk to me. Tonight there was enough traffic that I was waiting, and the next moment I was humming that old Rolling Stones tune - Sympathy for the Devil:


Just as every cop is a criminal
And all the sinners saints.
(Beggar's Banquet, 1968)

How can every cop be a criminal? (This is the thin edge of the wedge in this argument so beware.) Not hard to see though is it, really? A similar energy but turned to positive purposes - trite but true - and quite regularly turning back in upon itself. The crowned knot of fire. We have all seen the tapes of Rodney King and others like him. But I would not say it is so much racism as is it simple minds with too much power. Certainly every cop knows the evil territory, has a little more imagination and intelligence than your average criminal, has enough frustration albeit of a different sort. I'll leave it to you.

In Brasil the frustrations are the same - the cops are about as poor as the criminals. One night, in some kind of a drug turf-war, some of them killed some others of them and dropped their heads off in front of the local station. Well, they were insiders and should have known there was a video camera there. Eventually some of them got arrested and put in jail. The remainder, or some others, I don't know, got really mad and went on a rampage. They can`t put US in jail! Set off in Nova Iguaçu and shot a half-dozen or so people hanging out playing pinball in a barzinho, killed them all including a couple of youngsters. Then they drove around, two carloads, shooting people here-and-there, randomly I suppose, until they got to Queimados, where they shot some more. A man I knew, a friend of mine, a good man, Bilica, had gotten a job in a car-wash there. They kept the end stall of the car-wash for relaxing in and had a sofa and a table and a few chairs and a cooler in there, but the end was open, facing the street. He was sitting on the sofa I guess, and stood up to see what was going on and they saw him and that was the end of Bilica. Ai ai ai.

The Beatles have been in the news for the last few days, some kind of important anniversary of 'all we are saaaa-Ying is give peace a chance' and I thought of Dylan's line: 'I seen pretty people disappear like smoke', and laughed inside and then the Dirge came to mind:


I went out on Lower Broadway
And I felt that place within,
That hollow place where martyrs weep
And angels play with sin.
(Planet Waves, 1974)

And I thought - I wonder if there is anything here about these two murdered men? Let me see if I can remember this until I get home and get down with it.

I very nearly didn`t. As I was almost at the gate to my apartment building I saw something white fluttering in the street. It turned out to be a little poodle dog that had been run over and left, mere moments before. The blood was spurting out of his mouth and his legs were running in the air, but by the time I got there, maybe 10 seconds later, he was dead. There was a second little white dog running around distractedly. I didn`t quite know what to do either. There was an official-looking pickup truck watching me and I thought maybe it was the dog-catcher providentially arriving, but no, he drove off. A young woman came out of the gate and I asked her what we should do. She said 'I think you dial 333 for animal emergencies', and I was about to go up and call when I realized that the dog had a tag. The body was still warm as I took off the collar, and sure enough, it had the number of the vet who had given him his rabies shot. I went up and called. He said, yes I can contact the owner. By the time I got back down there were two more girls from my building. One of them collected the body into a plastic bag. She didn't like doing it. She was pale and shaking. I gave her friend the tag. She called the vet again, this time by cell phone, got directions, not far. They put the second dog into their car, and headed off there. Good people all three of them.

A bit later I came out again and looked at the pool of blood in the street. I thought of taking a picture of it - digital blood. Didn`t, but I did remember the two murdered men. I thought of blood on subway car floors and airplane ramps, thought about photographing it - Rorschach inkblots? Thought about Marcel Proust and the pace of his endless sentences. A la recherche du temps perdu - pretentious of me, I have never read more than the first few pages of it, oh well.


I travel by air a fair bit, and I smoke. For some reason they seem to pick me for complete searches quite often. It`s not that I fit the terrorist profiles they must have been trained with - I think it`s that I look like a kind inoffensive middle-aged Canadian who won`t mind - and it`s true, I don`t mind the searches - but I do mind having my lighter taken away. I am completely unable to see how anyone can either hijack or blow up an airplane with one lighter. I have suggested a few times that they should save them and give them back to smokers who are arriving, but one of them explained to me that there would be 'liability implications' in that. OK, an extra couple of bucks whenever I travel.

Then one morning as I arrived in Houston and asked a stranger for a light and chatted with him as we companionably smoked, the stranger said to me, 'you don`t have to give them up, just tuck it in your hand baggage'.

!!!

So I tried it and sure enough! It is an extra-special bonus when I am coming from Brasil because the lighters there are not child-proof, which means that you can actually use them to light cigarettes without getting a callus on your thumb.

============


I was going to go on with this. Bring in Thomas Pynchon and his journey into the mind of Watts in 1965; bring in the lickspittle lying coward of a police commissioner Sir Ian Blair trying to cover it up and then doubly - trying to be wily and interfere in the subsequent investigation; aa-and Sir Paul McCartney Beatle; and the whole rotten edifice; and corrupt politics; and every obsessive-compulsive power game ever invented; and every timid bureaucrat in his dung beetle bureaucracy ...



Ah, Khepera, rolling the sun, or is it the earth? or both?

============

The force that through the green fuse drives the flower

The force that through the green fuse drives the flower
Drives my green age; that blasts the roots of trees
Is my destroyer.
And I am dumb to tell the crooked rose
My youth is bent by the same wintry fever.

The force that drives the water through the rocks
Drives my red blood; that dries the mouthing streams
Turns mine to wax.
And I am dumb to mouth unto my veins
How at the mountain spring the same mouth sucks.

The hand that whirls the water in the pool

Stirs the quicksand; that ropes the blowing wind
Hauls my shroud sail.
And I am dumb to tell the hanging man
How of my clay is made the hangman's lime.

The lips of time leech to the fountain head;
Love drips and gathers, but the fallen blood
Shall calm her sores.
And I am dumb to tell a weather's wind
How time has ticked a heaven round the stars.

And I am dumb to tell the lover's tomb
How at my sheet goes the same crooked worm.


Dylan Thomas

from Little Gidding - T.S. Eliot

And all shall be well and
All manner of thing shall be well
When the tongues of flame are in-folded
Into the crowned knot of fire
And the fire and the rose are one.

Tags: Stones, Beatles, America, Miami, Troy Rigby, Rigoberto Alpizar, Charles Menezes, Dylan Thomas, Pynchon, Watts, TS Eliot, Khepera.