Bolivia - Evo Morales
See just this Post & Comments / 3 Comments so far / Post a Comment / &nbsp&nbspHome

Next, Back, Thread Ahead: May 1 in Bolivia, Thread Back: None.

Sunday, April 2, 2006

Ernesto R. Asbún Gazaui 'owns' just over half of LAB (Lloyd Aereo Boliviano SA), has not been paying salaries regularly (there was a three month hiatus apparently), has not been paying into the pension fund; the employees go on strike including 200 on a hunger strike, block the airports in various ways, and Evo calls in the army to get control; teargas is flung about.

This pension card rings a bell around recent airline problems in the US.

David Greenlee convinced Evo that the bombers were not a plot - good for him - though the nonsense accusation stays in my mind. Is this Evo really nothing more than Hugo Chavez' puppy? I sure hope not - maybe this issue will show us his mettle.




This is what a 50 pound bags of coca leaves look like.



I think the 4th picture is of Juana Quispe (Ari?) city councillor for MAS in Chimoré, not sure - she had some run-ins with the law over coca (apparently). The last one is of Melby Paz, a retailer of tonics and what not, they call her 'La Loca de la Coca.'

Wednesday, March 22, 2006


Evo introduces a sliding scale for electricity charges - the less you use the less you pay.

And two bombers hit hotels in La Paz, not ritzy hotels but those used by regular folks, the Linares and the Riosinho. Significant bombs - two killed and more injured and the hotels destroyed. One of them is an American - Claudio Lestad D'Orleans (Lestat Claudius De Orleans?), and the other from Uruguay - Alba Riveiros (Alda Ribeiro Acosta?). Arrested quickly, innocent until proven. The police are saying they are just crazies but Evo is reacting with anti-american paranoia and rhetoric.

Sunday, March 12, 2006


Manu Chao played La Paz yesterday.


Saturday, March 11, 2006

Michelle Bachelet is inaugurated. First ever visit by Bolivian President to such an event in Chile.

Thursday, March 9, 2006
LA PAZ, Bolivia (Reuters) - In the first sign of high-level dialogue between socialist Bolivia and the United States, Bolivia's President Evo Morales announced on Wednesday he will meet with U.S. Secretary of State Condoleezza Rice. Morales said the encounter is scheduled for this weekend in Santiago, Chile, where the two will attend Michelle Bachelet's presidential inauguration.

Monday, March 6, 2006


"Because we don't accept vetoes or the change of a commander, blackmail comes from the U.S. armed forces," said Morales in a speech to mark the 21st anniversary of the rebellious left-wing city of El Alto. Morales said the U.S. decision to "declassify" Bolivia as an anti-terrorism partner would lead to the withdrawal of U.S. military equipment deployed for the countries' joint anti-terrorism force, as well as the discontinuation of grants and training courses. In total, the U.S.-sponsored programs were worth more than $300,000, Morales said. "It's peanuts. These resources are only there to control Bolivia, to have intelligence agents. We don't want intelligence agents serving the U.S. government," he was quoted as saying. It is not the first time Morales has attacked Washington since he was sworn into office in January. Late last month he criticized a U.S. decision to revoke the visa of a close aide and fellow coca farmer. Several weeks earlier, he attacked Washington's move to cut 96 percent of military aid to Bolivia because it had failed to sign an accord granting U.S. troops immunity from prosecution at the International Criminal Court. From: Reuters: Bolivia's Morales accuses US of blackmail

Sunday, February 26, 2006


Evo Morales dressed as 'Pepino' a character of the La Paz carnival, and dances a Morenada during carnival celebrations in Oruro.

Thursday, February 23, 2006

Thanks to Alvaro Ruiz-Navajas (and his excellent blog on Latin America) who led me to this link: Palabras del Presidente Evo Morales, containing all of Evo's speeches (in Spanish).

He invokes Subcomandante Marcos, Tupaj Katari, Tupac Amaru, Bartolina Sisa, Zárate Villca, Atihuaiqui Tumpa, Andrés Ibañez, Ché Guevara, Marcelo Quiroga Santa Cruz, Luis Espinal. But he continues to permit the clothing imports. JCR's blog: Let's "nationalize" our textile industry.

Monday, February 20, 2006

Flooding along Guaquira river (not in Google Earth) 100 Km /63 miles Northwest of La Paz.


Wednesday, February 15, 2006
Reuters: Tempers fray in Bolivia over used clothing imports

Protestors in derby hats. Bolivian women rummage through heaps of second-hand shoes for rain at the muddy, makeshift market in the city of El Alto on the outskirts of La Paz. Local textiles manufacturers say imports of used clothes are harming their businesses and causing job losses.


and Evo trying to have former President Gonzalo Sanchez de Lozada extradited from US for responsibility in leaving 60 people dead after a military crackdown on demonstrators just before his precipitous flight from the country.

Reuters: Bolivia's coca: From cottage industry to mass export? Very interesting story almost 200 tons of coca leaves imported anually into the US for use by dentists & Coca Cola.

Saturday, February 11, 2006

Bloomberg: Petrobras and Bolivia Plan Joint-Venture
Indian Country: Morales' victory brings indigenous leaders to Bolivia
NYT: Bolivia's Knot: No to Cocaine, but Yes to Coca

Friday, February 10, 2006


Bolivia's President Evo Morales gestures as he gives a press conference at Presidential Palace in La Paz, Bolivia on Wednesday, Feb. 8, 2006. Bolivia's defense minister on Wednesday backed accusations by President Evo Morales that some multinational energy companies and political rivals were conspiring to destabilize his new leftist government.(AP Photo/Dado Galdieri)

Thursday, February 9, 2006


Reuters: US ambassador says coca eradication key in Bolivia
BBC: Morales inaugural speech: Excerpts
Friday, February 3, 2006

US Chain of Command:
Condoleezza Rice - Secretary of State
Thomas A. Shannon, Jr. - Assistant Secretary, Bureau of Western Hemisphere Affairs
Panama News: The State Department's Shannon

David Nicol Greenlee - Ambassador, Bolivia
US Embassy Bolivia
US Embassy link to Bolivian pictures
He served as a Peace Corps Volunteer in Bolivia from 1965-67. He speaks Spanish, French, and Guarani (español, francés y guaraní). Ambassador Greenlee and his wife, Clara Jeanet Murillo, have four adult children.

Los Tiempos Cochabamba
EEUU aborda el tema narcotráfico

Wednesday, February 1, 2006


Newly-born Guido hangs from the ceiling by a sheet and a rope, an Indian custom to keep babies sleeping as his mother and grandmother, in the background pack coca leave at a coca market at Villa 14 de Septiembre village nearly, 190 km from Cochabamba, Bolivia. President Evo Morales on Saturday promised to go after drug traffickers, not coca growers, in a speech in the tropical Chapare region where he rose to political prominence as a union leader of coca farmers. (AP Photo/Dado Galdieri)


A Bolivian indigenous woman carrys a cooking gas can in El Alto, Bolivia on Monday, Jan. 23, 2006. The 8.5 million Bolivians seem to feel they have big reasons for renewed hope in the country, South America's poorest. The nation's proven natural gas reserves have increased substantially in recent years, giving it Latin America's second-largest supply after Venezuela. Also the newly installed President Evo Morales is inspiring tremendous hope among his country's overwhelmingly poor citizens with promises to build a 'new Bolivia.' (AP Photo Martin Mejia)


Bolivian Lourdes Huanca, feeds her daughter Heidi with donkey milk, believed to fight tuberculosis in El Alto, Bolivia.


In this photo released by the Santa Cruz de la Sierra state government, the Rio Grande is seen flooding pasture and cultivated lands in Bolivia on Tuesday, Jan. 31, 2006. Venezuela sent Bolivia on Wednesday a team of rescue workers and 10 metric tons (11 U.S. tons) of emergency aid to help victims of flooding that has killed at least 13 people and left 34,000 families in need of shelter or food. (AP Photo/HO, Prefectura de Santa Cruz)

Relief seems to be centered on the village of Fortin Libertad - near Santa Cruz - but I cannot find it on any map so far.

Friday, January 27, 2006


Bolivian Gen. Marco Antonio Vasquez, center, who was passed over for promotion shouted 'what are they doing to me?' during Bolivian President Evo Morales's swearing in to the military High Command at the Government Palace in La Paz, Bolivia on Tuesday, Jan. 24, 2006. Morales, vowing to fight corruption in the armed forces, installed a new high command Tuesday in a ceremony marred by shouts and scuffles as protesters inside the Government Palace claimed Morales had appointed unqualified commanders.(AP Photo/Martin Mejia)

Sunday, January 22, 2006

Everywhere you see Evo, you see Hugo. The lady is Evo's sister Esther.


Washington Post: In Bolivia, a $100 Million Question
Washington Post: Marcela Sanches - Evo's Fashion Sense
Saturday, January 21, 2006
Diario el Potosí: Trascendental Ceremonia en Tiwanaku
La Razón: Tiwanaku inicia el ritual al mediodía
Cuba: blue stripes refer to the three old divisions of the island, the two white to the strength of the independentist ideal, the red triangle stands for equality, fraternity and freedom as well as for the blood split in the strugle for independence and the lone star symbolizes the absolute freedom among the peoples.


Bolivia: red is for the bravery of the Bolivian soldier, green for the fertility of the land and yellow for the country's mineral resources.


Tuesday, January 17, 2006



"Evo: Don't forget our creed; To die rather than live as slaves"



Argentina's President Nestor Kirchner, at Buenos Aires Government Palace

Friday, January 13, 2006



Brazilian President Luiz Inacio Lula da Silva in Brasilia January 13 / African National Congress (ANC) Secretary General Kgalema Motlanthe, in Johannesburg, South Africa, Tuesday, January 10 / South African President Thabo Mbeki at the Union building in Pretoria January 11 / former South African president FW De Klerk, in Cape Town, South Africa, Thursday, January 12 / Archbishop Desmond Tutu in Cape Town, South Africa, January 12

Sunday, January 8, 2006



Wang Jiarui, minister of the International Department of the Central Committee of the Communist Party of China, at the Diaoyutai state guesthouse in Beijing Sunday, January 8 / Chinese President Hu Jintao at the Great Hall of the People in Beijing Monday, January 9

Saturday, January 7, 2006


French President Jacques Chirac at the Paris Elysee Palace January 7

Friday, January 6, 2006

Three articles from the Globe and Mail as Argentina and Brasil simply pay off the IMF, and a Canadian leftie wrings her hands over the failure of the "Washington Consensus".

Latin America takes a step to the left.
Argentina pays all IMF debt of 9.53-billion US$.
Politics drives race to repay IMF.

Thursday, January 5, 2006


Spanish Foreign Minister Miguel Angel Moratinos in Madrid, Wednesday, January 4 / Chairman and CEO of the Spanish-Argentine Repsol YPF SA oil company Antonio Brufau, in Madrid, Wednesday, January 4 / Spain's Prime Minister Jose Luis Rodriguez Zapatero at Madrid's Moncloa palace January 4 / EU foreign policy chief Javier Solana in Brussels, Thursday, January 5

Tuesday, January 3, 2006

Reuters - Chavez consolidates alliance with Bolivia's Morales



Hugo Chavez, and Peruvian presidential candidate Ollanta Humala at Miraflores Presidential palace in Caracas, Venezuela

Monday, January 2, 2006

The marriage thing was a hoax, "una bromaza", December 28 dia dos inocentes- April fools: Evo Morales fue víctima de otra broma: esta vez quisieron casarlo.


Indigenous Bolivian residents of Orinoca town play native instruments as they wait for the arrival of Bolivian President-elect Evo Morales in Orinoca about 400 km (249 miles) southwest of La Paz January 1, 2006.

Saturday, December 31, 2005

Financial Times - Bolivia's wealthy second city braces for Morales.

Gwynne Dyer has some balanced analysis for us: Bolivia: Race and Revolution.


Evo is getting married! Evo Morales se casa con Adriana Gil Moreno el sábado 31.

Beleza!

Parabens as duas!
Friday, December 30, 2005
Morales gets red-carpet treatment during visit to Cuba
HAVANA (AFP) - Bolivia's socialist president-elect, Evo Morales, was welcomed in Havana with full honors and greeted at the airport by a bouyant Cuban President Fidel Castro. A military band played and an honor guard stood at attention as Morales arrived at Jose Marti airport at 10:10 am local time (1410 GMT) for his first visit abroad since winning Bolivia's December 18 presidential election.

Castro had sent his private plane to bring Morales to Havana. After the president-elect stepped off the plane onto a red carpet, the two leaders embraced. Morales, who has never hidden his admiration for Cuba's revolution, said he felt "joy, great emotion to be here". Morales' choice of Cuba as his first visit abroad as president-elect underlines the political loyalties of the leftist leader, who pledged to join Castro's "anti-imperialist struggle" in a message to the Cuban people the day after his election.


Alluding to a more leftist trend in Latin America, Castro said: "It appears the map is changing, and we need to be reflective, to observe well and to be informed." Despite US efforts to isolate Cuba, Castro enjoys close ties to Venezuela's leftist president Hugo Chavez and left-of-center governments have to come power elsewhere in the region.

Morales, an activist for coca farmers, has vowed to nationalize the natural gas industry and tackle poverty in one of the poorest countries in the Americas. He is a sharp critic of US free trade and drug policies in the region.


In addition to Castro, Morales was greeted by Vice President Carlos Lage Davila, Foreign Minister Felipe Perez Roque and other dignitaries. The visit, only two days before the 47th anniversary of Cuba's revolution, "represents an important stimulus to strengthen the ties of friendship and cooperation" between Cuba and the new leadership in Bolivia, Castro's government said in a statement.

Morales is due to fly back to Bolivia early Saturday, also in Castro's jet, to spend the new year in Oruro in the southern Andes, his birth place. On January 3, he embarks on an extensive international tour, including visits to Spain, France, Belgium, South Africa, China and Brazil. Morales has invited Castro to his inauguration ceremonies on January 22, when he will become Bolivia's first indigenous president.

la Otra Campaña / the Other Campaign


Friday, December 23, 2005


Bolivian President-elect Evo Morales walks in La Paz December 23, 2005. Morales who will take office next January 22 won Bolivia's presidential elections with the biggest majority the country has seen in decades but he faces a huge challenge in knitting together an impoverished and deeply divided nation.



Tuesday, December 20, 2005

Reuters tells us that Bolivia's Morales brands Bush a "terrorist" in a tacky piece from el Jazeera, admitting it was translated from spanish to arabic, and then from arabic to english - come on eh you hosers?! Oops - similar story reported in Jornal do Brasil - Morales chama Bush de terrorista em entrevista a TV árabe.

A little more balance at the Washington Post - For Bolivian Victor, A Powerful Mandate.


Monday, December 19, 2005

Ah ok, here it is - Congreso Nacional consisting of Camara de Senadores: 27 seats, five-year term; and Camara de Diputados: 130 seats five-year term. For a total of 157 which is what is shown in the chart below. This information from the (this is sorta funny) 2005 CIA World Factbook. But why would they lump them all together in the chart - doesn't make sense?

Access to government, newspapers, etc. via Bienvenido al Portal del Gobierno de Bolivia. But the links to the Senate and Congress go to the same link (below) - must be some programmer down there madly updating or something ... maybe I am not the only one trying to figgure this out tonight and the traffic is overwhelming some dinky little server.

Trying to check out the constitution at www.congreso.gov.bo but the site is extremely slow.

I guess a strong lead in overall percentage, but a slim majority in the Congress, means that where he won, he won bigtime, and where he lost, not so badly. (?) This looks like a minority government - with 52% of the vote?

From La Razón Digital - La Paz, Bolivia:



Evo seems to be shooting off his mouth according to Bloomberg - Bolivia's Morales Vows to Respect Oil Company Assets (Update1)

A summary in the Irish Times: Bolivia elects first president from indigenous majority.

The Washington Post weighs in with, Leftist Poised to Win Bolivian Presidency.

The Financial Times now says "Landslide".


Sunday, December 18, 2005
The first results were from a jail in Camargo - with some interesting symmetries, especially that Evo Morales won the jail and won the country.

Jorge 'Tuto' Quiroga, the second runner, a conservative, conceded on the basis of exit polls giving Morales 50% of the vote. Considering that there were eight of them in the race this is significant. Later reports confirm his victory.

He has campaigned with coca leaves always evident. He is sometimes reported as Chavez' protege, sometimes as an admirier. He is reported to have said that his government will be a nightmare for America, but this seems over the top and may be hyperbole induced by bad translation.

If we draw a line from Brasilian President Luiz Inácio Lula Da Silva, through Venezuelan President Hugo Chávez, to Bolivian Evo Morales, the direction is evident, politically, economically, socially, and racially. Fidel Castro does not fit on this line it seems to me.

The issue is drugs. Cocaine is not a good thing - I have known people who used it and I did not like what it did to them. By some economic twist it seems to be necessary to the farmers who grow it - I don't know what their alternatives are. Maybe we have to face the fact that drug abuse is a ultimately a spiritual rather than an economic matter.




Before the election the Financial Times told us that the election in Bolivia could hurt big business. That is the same thing they said about Lula. The Economist was a little more balanced. On his own website Morales was saying Causachun coca! Wañuchun yanquis! Long live coca! Yankee go home! so maybe he does aspire to be nothing more than a "nightmare", or maybe he got caught up in the rhetoric.




He says "Beginning tomorrow Bolivia's new history really begins, a history where we will seek equality, justice, equity, peace and social justice." - some redundancy there.

I would guess that America will try to demonize him.

Evo Morales in his own words:
at 'In Defense of Humanity' forum in Mexico City, October 25, 2003
'En defensa de la humanidad' Polyforum Cultural Siqueiros


Bolivia, el poder del pueblo

Lo que ha pasado en estos días en Bolivia es una gran revuelta, después de ser vilipendiados por más de 500 años. Lo que ha pasado de septiembre a octubre de este año es que la razón del pueblo se ha impuesto y ha empezado a derrotar al cañón del imperio. ¡Vivimos tantos años la confrontación de dos culturas!: la cultura de la vida, representada por los pueblos indígenas, y la cultura de la muerte, representada por Occidente.

Y cuando los pueblos indígenas, con muchos profesionales, inclusive con nuestros empresarios, luchamos por la vida, luchamos por la justicia, el Estado nos responde con el estado de "derecho". ¿Y qué es ese estado de "derecho" para los pueblos indígenas? El estado de "derecho" para los pobres, para los marginados, para los excluidos, es asesinatos selectivos y masacres colectivas, que hemos soportado no solamente en septiembre y octubre de este año, sino durante tantos años en los que nos han querido imponer políticas de hambre y miseria. El estado de "derecho", sobre todo para los quechúes y guaraníes que vivimos en Bolivia, son las acusaciones que seguimos escuchando de que somos narcos o anarquistas.

Este levantamiento del pueblo boliviano se ha producido no solamente por el tema del gas, de los hidrocarburos, sino por el conjunto de tantos temas: por la discriminación y el marginamiento, pero fundamentalmente por el agotamiento del neoliberalismo. El responsable de tantos hechos de sangre y también responsable del levantamiento del pueblo boliviano tiene un nombre: se llama neoliberalismo.

El día 17 de octubre, día de la dignidad e identidad del pueblo boliviano, empezamos a derribar al símbolo del neoliberalismo expresado en Gonzalo Sánchez de Lozada, empezamos a derrotar al símbolo de la corrupción y de la mafia política. Ese día, el pueblo reaccionó oportunamente para decir como el subcomandante Marcos: "¡Ya basta!", basta de las políticas de hambre y miseria. Para nosotros, el 17 de octubre de este año empieza la nueva etapa de cómo construir. Y eso pasa sobre cómo enfrentar o acabar con el egoísmo y con el individualismo; y cómo, desde las comunidades campesinas e indígenas, desde los barrios, construir otras formas de vivencia, en solidaridad, en reciprocidad; cómo pensar en distribuir las riquezas que están concentradas en pocas manos. Esta es la gran tarea que tenemos después de este gran levantamiento del pueblo boliviano.

A veces es muy importante organizarnos y gobernizarnos en base a la transparencia y a la honestidad y, sobre todo, en control de nuestras organizaciones. Es muy importante unirnos. Y si aquí estamos reunidos, o están reunidos intelectuales en defensa de la humanidad, es porque es importante no solamente lograr la unidad entre los movimientos sociales sino, también, el coordinarlos con los movimientos de intelectuales. Cada encuentro que se realiza de esta naturaleza es una gran lección para los dirigentes sindicales y los que venimos de las luchas sociales, una gran universidad. Sirven para ilustrarnos y para intercambiar experiencias, y de esta manera seguir fortaleciendo a nuestros pueblos. Por eso los movimientos sociales en Bolivia, nuestros intelectuales, nuestros profesionales y los movimientos políticos que comparten la lucha de los pueblos, nos juntamos para expulsar a Sánchez de Lozada.

Lamentablemente costó muchas vidas, y la soberbia, la prepotencia del imperio, todavía sigue vigente para seguir humillando al pueblo boliviano. Hay que decirlo, compañeras y compañeros: debemos estar al servicio de los movimientos sociales de los pueblos, en lugar de estar al servicio de las trasnacionales. Yo entendí recién sobre la política. Antes odiaba la política, tenía miedo de hacer política. Pero me di cuenta de que la política había sido la ciencia de servir al pueblo. Y, como es así, me parece importante servir al pueblo desde la política, que significa vivir para la política y no vivir de la política.

Nuestras luchas coordinadas entre los movimientos sociales y los movimientos políticos, con todo apoyo de nuestras instituciones colegiadas, han permitido crear mayor conciencia nacional para que el pueblo se levante en estos últimos días.

Creo que la defensa de la humanidad pasa por la eliminación del imperialismo y del neoliberalismo. Pienso que no estamos tan solos, porque he visto que después de la intervención sangrienta de Bush en Irak crece el pensamiento antimperialista. Crece esa forma de organizarnos, de autoconvocarnos para enfrentarnos a un sistema, a una agresión del imperio contra nuestros pueblos. Crecen también las formas para fortalecer y crear el poder del pueblo.

Yo sólo creo en el poder del pueblo. Esa era mi experiencia de una región, de un departamento. Ahora, con los últimos acontecimientos en Bolivia, me he dado cuenta de que es importante el poder de todo un pueblo, de toda una nación. Para quienes estamos convencidos de que es importante defender a la humanidad, el mejor apoyo que podemos hacer es crear el poder del pueblo. Y eso pasa, sobre todo, por revisar los intereses personales, de grupo.

A veces, por cuestión de figuración o por cuestión de ganar espacios de poder, estamos entregados a los movimientos sociales. Me he dado cuenta de que es mejor estar en la convocatoria de los pueblos que estar usando o manipulando los movimientos sociales.

Podemos tener diferencias entre dirigentes. Las tenemos en Bolivia. Pero cuando el pueblo está consciente y el pueblo sabe qué debe hacerse, se acabó cualquier diferencia entre dirigentes, entre líderes de sectores del país.

Lo que quiero decirles -y es lo que sueño y soñamos como dirigentes desde Bolivia- es que nuestra tarea, en este momento, debe ser cómo potenciar y favorecer este sentimiento antimperialista, cómo frenar esas agresiones que vienen desde el gobierno de Estados Unidos contra Cuba, contra Chávez. Algunos dirigentes tanteamos cómo preparar desde acá -los intelectuales, los movimientos sociales, los movimientos políticos- una gran cumbre entre Fidel, Hugo Chávez, Lula, para decirles: "estamos aquí, frente a la agresión del imperialismo estadunidense". Como desde acá organizar una cumbre de ellos, acompañados por nuestra hermana Rigoberta Menchú, por otros dirigentes como Adolfo Pérez Esquivel, por dirigentes sociales y sindicales y personalidades. Una gran cumbre para decir a nuestros pueblos: estamos juntos, unidos, y de esta manera defender la humanidad. Porque no tenemos otra alternativa: si queremos defender a la humanidad hay que derrotar el sistema, hay que derrotar al imperialismo estadunidense.

Nada más. Muchas gracias.
Bolivia, the Power of the People

What happened these past days in Bolivia was a great revolt by those who have been oppressed for more than 500 years. The will of the people was imposed this September and October, and has begun to overcome the empire's cannons. We have lived for so many years through the confrontation of two cultures: the culture of life represented by the indigenous people, and the culture of death represented by West.

When we the indigenous people, together with the workers and even the businessmen of our country, fight for life and justice, the State responds with its "democratic rule of law." What does the "rule of law" mean for indigenous people? For the poor, the marginalized, the excluded, the "rule of law" means the targeted assassinations and collective massacres that we have endured. Not just this September and October, but for many years, in which they have tried to impose policies of hunger and poverty on the Bolivian people. Above all, the "rule of law" means the accusations that we, the Quechuas, Aymaras and Guaranties of Bolivia keep hearing from our governments: that we are narcos, that we are anarchists.

This uprising of the Bolivian people has been not only about gas and hydrocarbons, but an intersection of many issues: discrimination, marginalization , and most importantly, the failure of neoliberalism. The cause of all these acts of bloodshed, and for the uprising of the Bolivian people, has a name: neoliberalism.

With courage and defiance, we brought down Gonzalo Sanchez de Lozada, the symbol of neoliberalism in our country, on October 17, the Bolivians' day of dignity and identity. We began to bring down the symbol of corruption and the political mafia. And I want to tell you, companeras and companeros, how we have built the consciousness of the Bolivian people from the bottom up. How quickly the Bolivian people have reacted, have said, as Subcomandant Marcos says, Enough!, enough policies of hunger and misery. For us, October 17th is the beginning of a new phase of construction. Most importantly, we face the task of ending selfishness and individualism, and creating, from the rural campesino and indigenous communities to the urban slums, other forms of living, based on solidarity and mutual aid. We must think about how to redistribute the wealth that is concentrated among few hands. This is the great task we Bolivian people face after this great uprising.

It has been very important to organize and mobilize ourselves in a way based on transparency, honesty, and control over our own organizations. And it has been important not only to organize but also to unite. Here we are now, united intellectuals in defense of humanity, I think we must have not only unity among the social movements, but also that we must coordinate with the intellectual movements. Every gathering, every event of this nature for we labor leaders who come from the social struggle, is a great lesson that allows us to exchange experiences and to keep strengthening our people and our grassroots organizations. Thus, in Bolivia, our social movements, our intellectuals, our workers ­ even those political parties which support the popular struggle ­joined together to drive out Gonzalo Sánchez Lozada.

Sadly, we paid the price with many of our lives, because the empire's arrogance and tyranny continue humiliating the Bolivian people. It must be said, compañeras and compañeros, that we must serve the social and popular movements rather than the transnational corporations. I am new to politics; I had hated it and had been afraid of becoming a career politician. But I realized that politics had once been the science of serving the people, and that getting involved in politics is important if you want to help your people. By getting involved, I mean living for politics, rather than living off of politics.

We have coordinated our struggles between the social movements and political parties, with the support of our academic institutions, in a way that has created a greater national consciousness. That is what made it possible for the people to rise up in these recent days.

When we speak of the "defense of humanity," as we do at this event, I think that this only happens by eliminating neoliberalism and imperialism. But I think that in this we are not so alone, because we see, every day that anti-imperialist thinking is spreading, especially after Bush's bloody "intervention" policy in Iraq. Our way of organizing and uniting against the system, against the empire's aggression towards our people, is spreading, as are the strategies for creating and strengthening the power of the people.

I believe only in the power of the people. That was my experience in my own region, a single province ­ the importance of local power. And now, with all that has happened in Bolivia, I have seen the importance of the power of a whole people, of a whole nation. For those of us who believe it important to defend humanity, the best contribution we can make is to help create that popular power. This happens when we check our personal interests with those of the group.

Sometimes, we commit to the social movements in order to win power. We need to be led by the people, not use or manipulate them.

We may have differences among our popular leaders, and it's true that we have them in Bolivia. But when the people are conscious, when the people know what needs to be done, any difference among the different local leaders ends. We've been making progress in this for a long time, so that our people are finally able to rise up, together.

What I want to tell you, compañeras and compañeros, what I dream of and what we as leaders from Bolivia dream of, is that our task at this moment should be to strengthen anti-imperialist thinking. Some leaders are now talking about how we, the intellectuals, the social and political movements, can organize a great summit of people like Fidel, Chávez and Lula to say to everyone: "We are here, taking a stand against the aggression of the US imperialism." A summit at which we are joined by compañera Rigoberta Menchú, by other social and labor leaders, great personalities like Pérez Ezquivel. A great summit to say to our people that we are together, united, and defending humanity. We have no other choice, compañeros and compañeras ­ if we want to defend humanity we must change system, and this means overthrowing US imperialism.

That is all. Thank you very much.








Evo's Summit: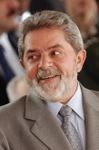 Fidel Alejandro Castro Ruz / Luiz Inácio Lula da Silva / Hugo Rafael Chávez Frías / Rigoberta Menchú Tum / Adolfo Pérez Esquivel / Subcomandante Insurgente Marcos - Rafael Sebastián Guillén Vicente

Palabras del Presidente de Venezuela, Hugo Chávez Durante La Primera Sesion De Trabajo De La Cumbre Extraordinaria De Las Américas
Monterrey, Mexico, 12 De Enero, 2004

President Chávez' Remarks During The First Plenary Session Of The Special Summit Of The Americas, Monterrey, Mexico, January 12, 2004

How can you mistake neo-liberal for neo-conservative? Or is it just neo-anything that is to be judged. This speech, off the cuff and apparently unprepared, is revealing.


He sido tomado fuera de base, gracias Presidente Fox, gracias por su hospitalidad, un saludo a todos los colegas y amigas y amigos del continente. En primer lugar, prometo que no voy a hacer que se retarde la cena.

En primer lugar, quiero comenzar invocando a un gran patriota mexicano, el general Lázaro Cárdenas, en este año se van a cumplir 66 años de aquel día en que el general Cárdenas tomó la decisión de nacionalizar el petróleo mexicano y como él mismo lo decía en su discurso de "llevar adelante la emancipación económica de México".

Y también por qué no, convencido como estoy y como estoy desde mi gobierno de que hace falta en el mundo una nueva arquitectura moral sobre todo creo que debería de ser el primer tema a debatir en el mundo de hoy, la ética, la moral.

Recordar también a Puebla, a 25 años de aquella conferencia episcopal latinoamericana y donde la iglesia católica expresó la opción por los pobres, un poco en la dirección de las palabras del Presidente Abel, un poco como invocando cosas que por aquí pasaron, en este camino largo que nos trajo hasta el siglo XXI.

Es lo que creo que es conveniente revisar el pasado para entender mejor el presente y visualizar hacia el futuro.

Miren, crecimiento con equidad; francamente nosotros creemos que en el marco del modelo neoliberal está más que demostrado que es imposible para los pueblos de América Latina y el Caribe específicamente lograr esa meta y yo tengo viendo esa consigna más de una década, "crecimiento con equidad".

Recuerdo muchísimo un programa que lanzó un expresidente venezolano, muy corrupto él, muy corrupto y ahora fuera del país con orden de detención por corrupción y también por conspiración contra mi gobierno.

Lanzó un programa llamado "El Gran Viraje" pero ya en 1988 y la primera línea estratégica de aquel programa precisamente era esa, "crecimiento con equidad", nunca se me olvida a mí porque yo estaba haciendo un postgrado en ciencias políticas, era militar activo pero en las noches estudiaba un poco y entonces, tomé una materia que era análisis económico y me dediqué a estudiar "El Gran Viraje" de Carlos Andrés Pérez y lo cual generó una explosión social en Venezuela, el fracaso, miles de muertos y a nosotros los militares nos mandaron a ametrallar el pecho inocente de un pueblo hambriento, sacado durante décadas.

Y eso fue lo que me trajo a mí aquí, por cierto, soy producto de circunstancias muy dolorosas, de un quiebre, de un adeudo económico perverso, que convirtió a Venezuela país petrolero y riquísimo, explotando petróleo durante 100 años, en un país habitado por 80 por ciento de pobres.

Así que yo creo que francamente colega, respetando toda las visiones de aquí, con todo mi afecto, aún con aquellos con quienes pudiera tener diferencias más sensibles y que a veces salen a los medios de comunicación.

Sin embargo, aquí entre nosotros no creo que para hablar de crecimiento de equidad, más allá de justicia social, nosotros estamos obligados y si no queremos hacerlo ahora, estoy seguro que la realidad nos va a obligar mañana o pasado mañana a debatir, al menos en América Latina y el Caribe sobre el modelo de desarrollo.

Yo recuerdo ¿Cuántos minutos me quedan Presidente? Como uno, un minuto.

A lo mejor estaba recordando, el new deal, mi inglés es pésimo, el nuevo trato, precisamente cuando los Estados Unidos entraron en una crisis en aquella misma década en la que el general Cárdenas tomó la decisión nacionalista del petróleo mexicano, en que afortunadamente el petróleo sigue siendo del estado mexicano, el petróleo.

Entonces, el crack económico y aquel -valiente para mi- Presidente Roosevelt tomó una serie de decisiones del nuevo trato, le cayeron encima los economistas de Harvard y la elite económica y empresarial de los Estados Unidos le cayó encima.

Un gran economista norteamericano a quien he leído desde hace mucho tiempo, quien ha estado analizando este tema durante casi un siglo John Kenneth Galbraith que creo que tiene ya como 90 años.

Yo estuve alguna vez en un calabozo por estar leyendo un libro de Galbraith, un libro que salió por allá en 1971, yo era cadete y estaba leyendo economía en su versión, y un teniente formado en la escuela clásica antisubversiva tenía la idea y la insistencia de que ese libre era subversivo, que yo cadete de segundo año estaba leyendo material subversivo, no pude convencerlo de que más bien Galbraith norteamericano no era ningún comunista, no era Fidel Castro ni Marx, estaba recomendando ahí cómo hacer para evitar la subversión a través de procesos económicos que generaron como lo saben "La economía al servicio del ser humano, al servicio del bienestar y el bien común".

Hoy estamos aquí en este laberinto de cosas, mi amigo, nuestro amigo Enrique Iglesias nos llenó de optimismo y de agua, signo de abundancia, que así sea amén, que esta abundancia que viene la aprovechemos para generar de verdad un crecimiento con justicia social.

Ahora, voy a terminar estas reflexiones que no aspiran sino a ser reflexiones con todo afecto con algo que en Venezuela ha ocurrido hasta este último año que terminó.

Decrecimiento con incremento de la equidad. Decía Toledo hace poco, economista, doctor en economía, decía que no todo crecimiento se traduce en desarrollo y la historia lo dice; recuerdo a Cardoso que nos decía allá en Santo Domingo también, hablando ya de la experiencia de Brasil.

Pero ciertamente es así, ha habido crecimiento y una pobreza no ha dejado de crecer en América Latina, ahí están los datos de la CEPAL y esos son datos que nos tienen que obligar a reflexionar sobre el modelo, la propuesta ALCA, sobre eso hay que reflexionar a fondo, cuáles son las relaciones del modelo socioeconómico que está implícito ahí.

Si mal no recuerdo, las cifras de CEPAL dicen que en 1994 cuando nació la propuesta ALCA en América Latina había 201 millones de pobres, hoy 10 años después tenemos 227 millones, si me equivoco, por favor lo autorizo amigo a que me corrija.

Es decir; una máquina infernal que produce cada minuto una cantidad impresionante de pobres, 26 millones de pobres en 10 años son 2.6 millones por año, de nuevos pobres, ese es el camino, bueno, el camino al infierno pudiera ser . . . [falla de audio].

. . .y tengamos que arrepentirnos mañana o pasado de un modelo de integración tan imperfecto que va a causar más problemas.

Empezaría como dicen allá en mi pueblo peor el remedio que la enfermedad; pero bueno, muchísimas gracias, con mucha fe cierro esta primera intervención.

Gracias Presidente.

I have been caught off-base, thank you President Fox, thank you for your hospitality, greetings to all my colleagues and friends of the continent. In the first place I promise I will not delay dinner.

In the first place, I want to start by invoking a great Mexican patriot, General Lázaro Cárdenas, this year will be 66 years from the day that General Cárdenas took the decision to nationalize Mexican petroleum and, as he himself said in his speech, bring forward the economic freedom of Mexico.

And also, why not, convinced as I am and as I am from my government that the world needs a new moral architecture over all I believe that this should be the first topic to debate in our world of today, ethics, moral.

Remember also Puebla, 25 years after that Episcopal Latin American conference and where the Catholic Church expressed its option for the poor, a little in the path of President Abel, a little like invoking things that went their way, in this long road that has brought us to the 21st century.

This is what I believe convenient, to revise the past in order to understand the present better and visualize towards the future.

Look, growth with equality: frankly we believe that within the neoliberal model it has been more than demonstrated that it is impossible for the people of Latin America and the Caribbean to specifically accomplish that objective and I have been looking at that slogan for more than 10 years: "growth with equality."

I remember very very much, a program launched by a Venezuelan ex-president, very corrupt he, very corrupt and now out of the country with a detention order for corruption and also for conspiring against my government.

He launched a program called El Gran Viraje (The Great Turnaround), but already in 1988 and the first strategic paragraph of that program was precisely that, "growth with equality." I never forget because I was doing a post-graduate in political sciences [untrue], I was active-duty in the military but at nights I studied a little and then I took a course in economic analysis and dedicated myself to studying El Gran Viraje of Carlos Andrés Pérez which generated a social explosion in Venezuela, the failure, thousands of dead and we the military were ordered to machine-gun the innocent chest of a hungry people, removed for decades.

And that is what brought me here, by the way, I am a product of very painful circumstances, of a break, of a perverse economic debt which converted Venezuela, a very rich oil country, producing petroleum for 100 years, into a country with 80% of poor.

Thus, colleagues, I frankly believe, respecting all the different visions here, with all my affection, even with those with whom I could have the most sensible differences and that sometimes come out in the media.

However, among ourselves, I do not think that in order to speak of growth with equality, beyond social justice, we are obliged and if we do not want to do it now, I am sure reality will force us tomorrow or the day after to debate, at least in Latin America and the Caribbean about the model of development.

I remember. How many minutes do I have left President? About one, one minute.

Probably I was remembering the New Deal, my English is the worst, the New Deal, precisely when the United States entered a crisis during the same decade in which General Cárdenas took the nationalistic decision about the Mexican petroleum, in which fortunately the petroleum has been kept in the hands of the Mexican State, the petroleum.

Then, the economic crack and that brave- in my opinion- President Roosevelt took a series of decisions on the New Deal, was assaulted by the Harvard economists and by the economic and business elite of the United States.

A great North American economist I have read since a long time, who has been analyzing this topic during almost a century John Kenneth Galbraith who I think is something like 90 years (old).

I was at one time in a jail cell for reading a book by Galbraith, a book published way back in 1971, I was a cadet and was reading economics in his version and a lieutenant formed in the classic subversive school had the idea and the insistence that this book was subversive, that I, a second year cadet was reading subversive material, I could not convince him that Galbraith North American was not any communist, was not Fidel Castro nor Marx, he was recommending in the book hoe to prevent subversion through economic processes which generated, as you know: "The economy at the service of human beings, at the service of the welfare and the common good."

We are today in this labyrinth of things, my friend, our friend Enrique Iglesias filled us with optimism and water, a sign of abundance, may this be, amen, that this abundance that is coming can be used to truly generate a growth with social justice.

Now, I am going to end these reflections, which only aspire to be reflections with all affection with something that took place in Venezuela during the year that just ended.

Decreasing with increase of equality. Toledo said recently, economist, a Doctor in Economics, he said that not all growth is translated into development and history says this, I remember Cardoso telling this to us in Santo Domingo, speaking about the Brazilian experience.

But truly is thus, there has been growth and a poverty has kept growing in Latin America, see the data from CEPAL (ECLA) and that is data that forces us to reflect about the model, about the FTAA proposal, about this we have to reflect in depth, which are the relations of the social and economic model built into this.

If I remember correctly, CEPAL's numbers say that in 1994 when the FTAA proposal was born Latin America had 201 million poor, today, 10 years later we have 227 million, if I am mistaken, I authorize you, my friend, to correct me.

This is to say; an infernal machine that produces every minute an impressive amount of poor, 26 million poor in 10 years are 2.6 million per year of new poor, this is the road, well, the road to hell in any . . . [at this point there was audio problems].

. . .And we will have to be sorry tomorrow or the day after about an integration model so imperfect that will bring us more problems.

It would start, as they say in my village, is worse the remedy than the disease: but, well, thank you very much, with much faith I close this first intervention.

Thank you President.











Tags: Bolivia, Evo Morales, David Greenlee, Hugo Chavez, Coca, Cocaine, Bachelet, Chile, Tiwanaku, Adriana Gil, Castro.