Wanda Young - Political Correctitude
See just this Post & Comments / 0 Comments so far / Post a Comment / &nbsp&nbspHome

Next, Back, Thread Ahead: Haunts: Signal Hill / Cape Spear, Thread Back: Bonne Bay.


Having breakfast the other day with my sister and nephew, both of whom had heard of this issue before I stumbled upon the resolution in the Globe: Top court backs woman on wrongful abuse claim; so we discussed it; and it made me hot!

The Memorial University wonks try to slide out from under it, witness the detailed report on their website: MUN: Wanda Young vs.Dr. Leslie Bella, Dr. William Rowe etc.. Of course there is nothing 'wrong' with their summary, except that it ignores the obvious, viz.: If this Bella person was swift enough to suspect that the whole paper was plagiarism (wasn't that the kicker as stated by themselves?), then how was she not swift enough to recognize that the appendix was plagiarized as well?

They say: "There was nothing to suggest it was not written by Ms. Young.", except their own statement that dear Bella "suspected the paper was plagiarized ". QED.

Where is fair Portia when we need her? Dress her up as a man, get her into court, and let her NAIL these maggots and extract a pound of flesh! I mention our favourite Shakespearean cross-dresser because there seems to me to be more than the up-front abuse allegation as a sexual thread running through this nonsense imbroglio. Bella and Wanda may have collided on their respective 'gender roles'. We will not likely have an answer on that one.

The MUN website is part of their Marketing effort, sub-section "issues management"; just in case you were wondering where they were coming from - which would be nowhere.

I am told that there was a good article in the Telegram on the subject, unfortunately it is not available on the internet - their main business there seems to be selling postcards of icebergs.

Why did the Newfoundland Court of Appeals overturn the jury verdict? I guess it was because public life in Newfoundland is dominated by cliques, nepotism and the like, and, well, the Regents of the good University must be right eh, we went to school with 'em. Had nothing to do with the Regents in any case, it was an insurance issue.

Upper middle-class nitwits (or over-educated lower class ones) get their nose into something that smacks of reality and they lose what little minds they have. Bella must have thought she was lining up for Andy Warhol's 15 minutes of fame. Obviously neither herself nor this Rowe fellow are intellectual (or any other kind of) heavyweights. They are in the business of official compassion and yet they have none. Nonsense piled upon nonsense.

Money will not likely fix Wanda's problem. She did it, she won, but ten years and more of such a thing has to take its toll.

Remember, it started in 1994, and not one of the probably hundreds of "professionals" who had to do with it, who spent thousands of hours on it and profited no doubt, had the balls (or the feminine equivalent thereof) to put a stop to it. Shame!


You can have more of a look at Dr. Leslie Bella at Leslie Bella Homepage. Her 'partner' is a woman so I guess she is a lesbian. No fault in that, nor in being a left-lib feminist, unless it is a smokescreen for stupidity and incompetence.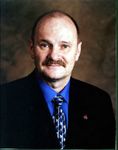 William Rowe is a common enough name in Newfoundland - don't want to point you at the wrong guy ... at least one of 'em is a Rhodes Scholar ... ok, found him, University of Florida, not a Rhodes Scholar but got a tenured position, not shabby. It is William S. Rowe, you can have a look at: William S. Rowe, D.S.W Director School of Social Work.

Injustice Busters have an article: Wanda Young with some pictures.


The "issues management" guy at MUN is apparently Peter Morris. He tells us: "Memorial University is well-run, provides good value for the money invested, and generates quality graduates as well as research and development that is critical to the economic and cultural development of Newfoundland and Labrador." Not that any of this is bad - but if I owned a University and someone said that, as a summary of the highponts as it were, I would fire him. Bad enough when universities were run by the church, at least they learned Latin, now they are run by bean-counters and weasels. "Generates quality graduates"?! Sounds like a meat market, or worse. You can read his (mealy mouthed) comments to the Globe on the subject of Wanda Young at the Injustice Busters site.

Another view of the story: CTV: Red Flagged, and another player, Jane Dempster.

Tags: Newfoundland, Canada, Memorial, Correctitude.